Skip to main content

Ask Us
Contact a Subject Specialist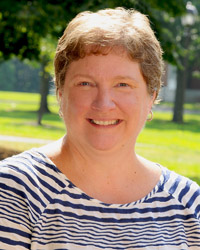 Kristin Strohmeyer
Research & Outreach Librarian
kstrohme@hamilton.edu
315-859-4481
Web Page
We Suggest
MLA International Bibliography

Index of books and articles published on modern languages, literatures, folklore, film, and linguistics. Coverage: 1926-present.

L'Année Philologique

Note: Limited to 5 simultaneous users. Index of scholarly work in fields related to the language, literature, history and culture of ancient Greece and Rome. Coverage 1924-present.

JSTOR

Full text of leading academic journals from the humanities, social sciences, and sciences dating back as far as 1665. Hamilton provides access to ten JSTOR collections with more than 1,200 titles. Journal runs are complete from volume one up to the most recently published issues (past 5 years), which must be accessed elsewhere.
Spotlight On
Roman Literature, Gender, and Reception

by

Call Number: PA 6011 .R59 2013

ISBN: 9780415825078

Publication Date: 2013

This cutting-edge collection of essays offers provocative studies of ancient history, literature, gender identifications and roles, and subsequent interpretations of the republican and imperial Roman past. The prose and poetry of Cicero and Petronius, Lucretius, Virgil, and Ovid receive fresh interpretations; pagan and Christian texts are re-examined from feminist and imaginative perspectives; genres of epic, didactic, and tragedy are re-examined; and subsequent uses and re-uses of the ancient heritage are probed with new attention: Shakespeare, Nineteenth Century American theater, and contemporary productions involving prisoners and veterans. Comprising twenty essays collectively honoring the feminist Classical scholar Judith Hallett, this book will interest the Classical scholar, the ancient historian, the student of Reception Studies, and feminists interested in all periods. The authors from the United States, Britain, France and Switzerland are authorities in one or more of these fields and chapters range from the late Republic to the late Empire to the present
More Guides & Help
See All Guides and Databases

Get Help
Hamilton College, 198 College Hill Road, Clinton, NY 13323 • 315-859-4011 • Copyright © 2015 The Trustees of Hamilton College. All rights reserved.