Skip to main content

Ask Us
Contact a Subject Specialist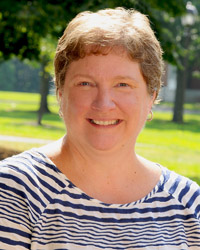 Kristin Strohmeyer
Research & Outreach Librarian
kstrohme@hamilton.edu
315-859-4481
Web Page
We Suggest
International Medieval Bibliography

Note: Limited to 3 simultaneous users. A multidisciplinary database covering Europe, North Africa and the Near East from 300-1500. Coverage: 1967-present.

ITER: Gateway to the Middle Ages & Renaissance

Bibliography of journal articles, essays, reviews, books, dissertations, and other secondary literature about the Middle Ages and Renaissance (400-1700).

JSTOR

Full text of leading academic journals from the humanities, social sciences, and sciences dating back as far as 1665. Hamilton provides access to ten JSTOR collections with more than 1,200 titles. Journal runs are complete from volume one up to the most recently published issues (past 5 years), which must be accessed elsewhere.
Spotlight On
Catalogue of Digitized Medieval Manuscripts

From UCLA, the Catalog has links to over 3100 medieval manuscripts digitized and available freely on the web.
You can use the search box to quickly search on specific terms, or use the "Search Manuscripts" link to search on particular fields, such as date, or provenance information. You can also browse the Catalogue by the Location of an archive or library, the shelfmark of an item, by the author of a text (where that information is available), or by the language of a text (again, where available).
More Guides & Help
See All Guides and Databases

Get Help
Hamilton College, 198 College Hill Road, Clinton, NY 13323 • 315-859-4011 • Copyright © 2015 The Trustees of Hamilton College. All rights reserved.